About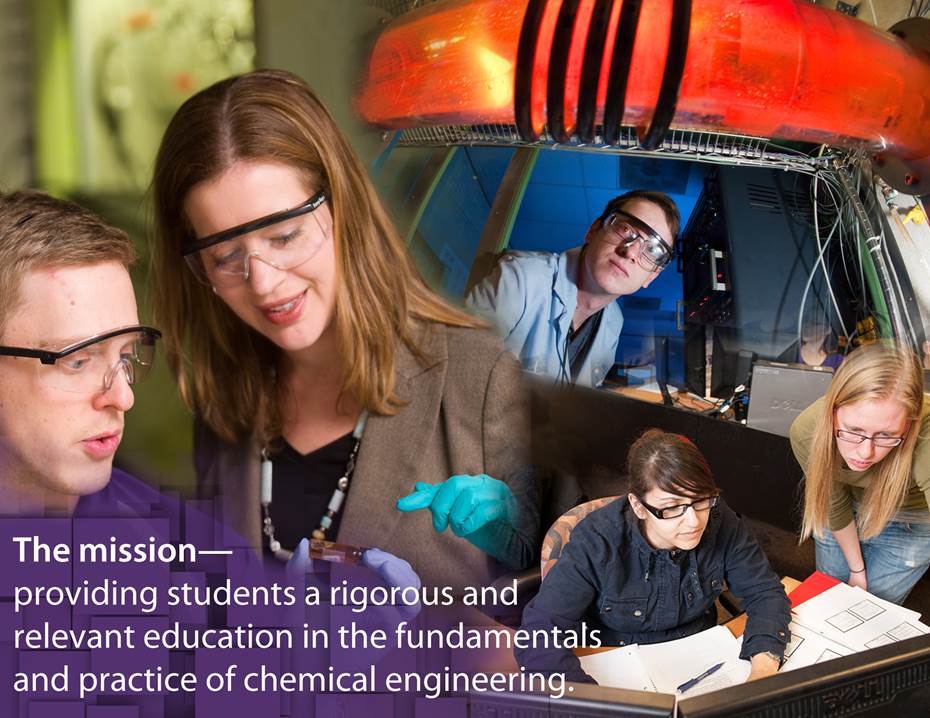 The Chemical Engineering Discipline
Chemical engineers are employed by industries involved in energy, agriculture, advanced materials, manufacturing, consumer products, biotechnology and microelectronics. They are at the forefront of addressing society's challenges in sustainable energy and chemicals, safeguarding the environment, improving homeland security and producing better medicines.
Student Life
Chemical engineering offers the diligent and motivated student a sense of accomplishment, technical competence, and a versatility that employers around the world recognize and seek out.
Student success is important, and a support network is in place to assist every student with their integration into the university community and their academic progress. Through shared experiences, chemical engineering students develop a strong sense of purpose and a camaraderie that can last a lifetime. Opportunities for teamwork, leadership, and collaboration are available through student organizations. In addition, many undergraduate students have elective research opportunities that allow them to team up with faculty and graduate students on projects of mutual interest.
Industrial Connections
The department has strong connections with many industrial companies including Exxon Mobil, ConocoPhillips, Chevron, Dow Chemical, Dow Corning, Cargill, Burns and McDonnell, Koch and 3M.