Tim Taylor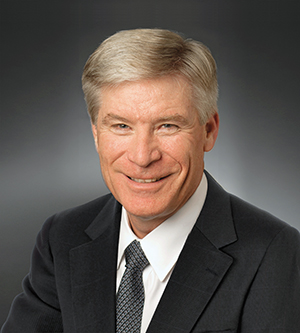 Timothy Garth Taylor, also known as Tim, is retired from Phillips 66 Company where he was president of Phillips 66, and president and a director of Phillips 66 Partners GP LLC.
Taylor also served in senior management positions at Phillips 66, ChevronPhillips Chemical Company and Phillips Petroleum Company. He started his career with Texas Eastman Company as a process engineer in 1975 and joined Phillips in 1980. He held a number of marketing and business development roles before moving into general management roles in chemicals, midstream and refining. His knowledge of global markets, technology and economics created many opportunities for growth that led to multi-billion dollar investments in the U.S., Asia and the Middle East.
He received his degree in chemical engineering from K-State in 1975, has served on the engineering advisory council, received the College of Engineering Distinguished Service Award and was inducted into the College of Engineering Hall of Fame. He is also a member of the College of Engineering's Innovation and Inspiration Campaign steering committee. Taylor previously served on the boards of directors of Colonial Pipeline Company, Explorer Pipeline and CPChem.
He and his wife, Sharon, live in Houston, Texas.