Glasgow announces spring 2016 retirement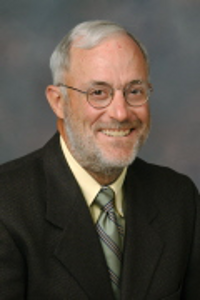 Larry Glasgow has announced his retirement following the spring 2016 semester, finishing 38 years as a chemical engineering professor at Kansas State University. His teaching is greatly admired by his colleagues and appreciated by his students. He will be recognized for his contributions to the department at the annual chemical engineering banquet May 6 at the Alumni Center.
Glasgow began his teaching career at K-State in 1978, and recalls how overwhelming some of his responsibilities seemed to be. However, as the years progressed, so did his teaching methods.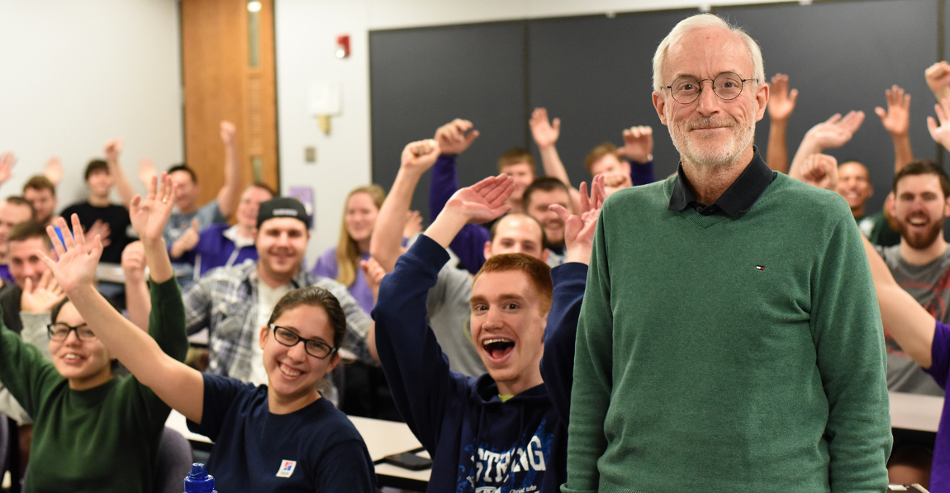 "In the early days, other teachers used to tell me how difficult my exams were," he said. "Over the years, you realize your students may not be able to understand all of these esoteric ideas, and so you have to change your expectations in order for them to be reasonable for the class."
Glasgow has taught nearly all of the classes the department offers. Inside of the classroom, he enjoys seeing the flash of recognition students have when they finally grasp a difficult concept. Outside of the classroom, he is always happy to help students. One of his more memorable teaching moments was knowing he had been able to restore the confidence of a student who had come to him in tears.
Undergraduate students mentored in
Research by Dr. Larry Glasgow
Aveen Alkhatib
Brandon Braley
Ben Clubine
Kristin Ecord
Craig Ellis
Kira Epler
Chris Frampton
Jill Goering
Jordan Groskurth
Jessica Holmes
Marc Hopper
Erin Johnson
Cody Jorgensen
Tyler McGown

Matt McGuire
Gina Mercurio
Jon Olivigni
Matt Pretz
Rob Rainbolt
Aliesha Scott
Tyler Selbe
Robert Stiles
Steve Taylor
Chris Thomas
Lance Williamson
Matt Young
Megan Young


During his teaching career, Glasgow has mentored a number of undergraduate students, and he expresses his appreciation for their hard work with him over his career. The collaborative efforts of these students resulted in numerous presentations at AIChE meetings and several have won awards for their efforts.
Approximately 10 publications were generated from these collaborations, with papers appearing in the AIChE Journal, Chemical Engineering Communications and Environmental Technology, among others. Glasgow has also authored multiple publications, as well as two books: Transport Phenomena: An Introduction to Advanced Topics (2010), and Applied Mathematics for Science and Engineering (2014).
Although Glasgow views retirement with some trepidation, he has many activities and hobbies planned to help keep himself busy. Much of his time will be spent with his wife, children and grandchildren, as well as on the 160-acre farm he owns in Jefferson County. He also has a project planned to fix up an antique Chevrolet, and working on his golf game is, of course, included on the list.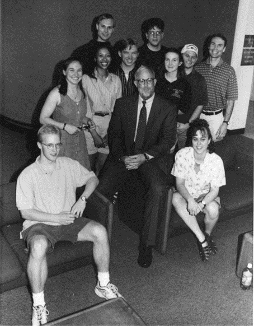 "Overall," Glasgow said, "I consider myself extremely fortunate to have had contact with scores of outstanding students over the years, and I am thankful for how wonderful the chemical engineering department has been."
He will be recognized for his contributions to the department at the conclusion of spring semester.
One of the university's best teachers, Larry Glasgow has won numerous College of Engineering awards for teaching, including the following:
Robert R. and Lila L. Snell Excellence in Undergraduate Teaching Award (1999)
James L. Hollis Award for Excellence in Undergraduate Teaching (1994 and 2002)
Commerce Bank Undergraduate Teaching Award (1996)
Segrebrecht Distinguished Faculty Achievement Award (1997)
Clair Mauch-Steel Ring Advisor of the Year Award (2005)
Honstead Professorship in Chemical Engineering (1999)